Tyre Killers – "Mex Killer"
Mechatronix locally fabricated tyre killers named as "MEX-KILLERS" provide highest degree of protection against vehicles. The Tyre killers are the most appropriate solution for unauthorized vehicle access control in order to control the access of vehicles from wrong side. If a vehicle attempts to enter through unauthorized side, the tyre of the vehicle will burst.
Tyre killer spikes are designed in a way that controls the Entry & Exit points of a perimeter. The Outdoor installation is for maximum site security & access control flow. MEX-KILLERs are durable with heavy duty sharp spikes.
Mechatronix offers standard 3 types of tire hunters with different spike positions & installation. Normally the raised height of spikes is 76 – 100mm. The load bearing Capacity of a killer machine is up-to 20 tons.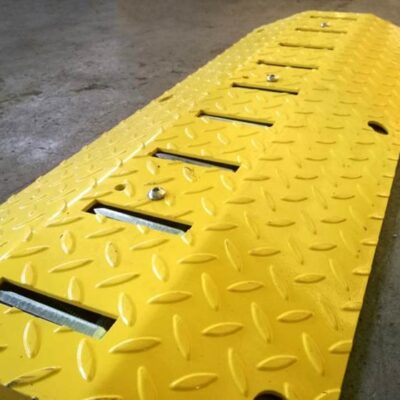 Surface Mount Tyre Killers
The surface mount tyre killer does not need any civil work or mounting depth. These can be quickly mounted without any site preparation.These are designed with a ramp either rounded or at some degree.
Surface mounts are the best choice for most of the sites where civil work or installation can be difficult. This is a heavy duty designed structure that prevents unauthorized vehicle access to secure the perimeter.
Manually Operated Tyre Killers
Manually operated tyre killers are the most suitable choice for Zero maintenance & ease of operation. These tyre killers are maintenance free & spring free. The spikes either work separately or are joined with a single connected bar. Mechanical tyre killers default position is raised.
The Vehicle Entry through unauthorized side can strongly damage the vehicle tires. The spikes can be lowered all together when required.
Electronic Tyre Killer
TThese tyre killers are operated through an electric unit. Electronically operated tyre killers work smooth & fast. These tyre killers can stop a high speed vehicle that contains even a tonnage of weight.
The controlling drive unit is hydraulic and in case of power failure, the tyre killer can be lifted or lowered manually with electric motor. Normally, the raising & lowering time is around 3 Seconds. The time can be adjusted for sensitive or emergency situations. The electric motorized unit can be integrated with a wide range of access control devices.
Operation and Maintenance
Tyre killer has two modes; Armed and Unarmed. In the Armed mode, the spikes are raised so they damage the vehicle tires coming from the wrong/not allowed side whereas in unarmed mode, the spikes are lowered so the tyre killer allows the vehicles to pass in both directions.
User can switch between the two modes of the tyre killer by moving the lever in the box attached at one side. Spikes of the tyre killer should be checked for free and obstruction free movement using manual up and down movement through the lever. There should be no pebble, shopper or any other obstruction in the mechanical parts of the tyre killer.
In Case Of Damage:
If any of the spikes is damaged or deformed due to passage of vehicle at an angle, it should be hammered back to its original position for free movement.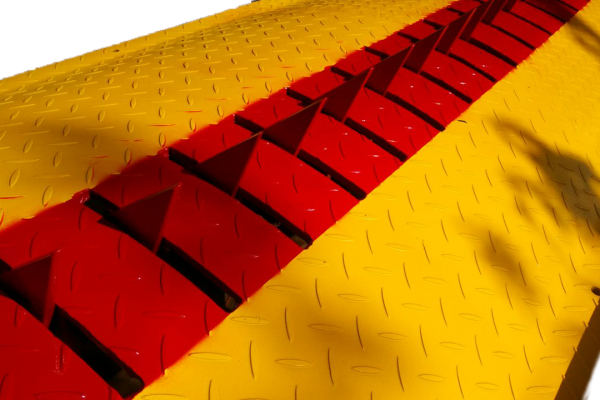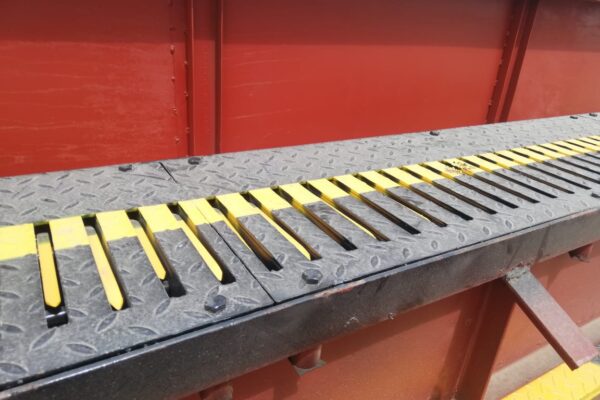 Safety & Security Features:
Heavy Duty Spikes Available in 10mm thick Mild steel.
Maintenance free & Easy Installation
Heavy Duty thick, Sharp MEX-Killing Spikes
Hot Dip Galvanized Steel powder coated frame to provide protection against rust & Corrosion in Extreme weather conditions.
Carry axle load up to 60 ton
Max passing velocity 60 km/hr.
Blocking height 75 – 125 mm above the ground level normally.
Mechanical lowering mechanism (Latch down mechanism)
Height 230mm, Depth 325mm, Length 4000mm
Operational environment temp -20 to +60 C
Manual & Hydraulic Operation with PLC based Control Panel
Easy & Quick integration with wide range of Biometric & CAS devices
3-Years Warranty & after sale service with parts under SLA
Technical Specifications
| | |
| --- | --- |
| Materials | Mild steel / Galvanized |
| Spikes Blocking Height | 75-100 mm (85 Standard) |
| Operation | Electric / Manual |
| Operating Speed | 1 – 3 Seconds |
| Axle Load Capacity | Up to 10-15 tones |
| Treatments & Finish | Cold Galvanization / Epoxy Coating |
| Working Humidity | 0% ~ 95% |
| Recommended Installation | Outdoor |
| Origin | Pakistan |
Our Road Blockers can bear heavy load up to 30 tons and can easily stop small and large vehicles at high speed. These appliances achieve high security for confidential zones against forced entry or exit of vehicles whereby tyres are destroyed when forced entry or escape is attempted.
Can be manual/ automatic operated/ fully automatic control with central command and control for multiple units- with video feeds/ 2-way voice communication and central operation control with data processing.
It can be interfaced/linked with any Access Control System (ACS), Surveillance System, RFID and Traffic Monitoring System as well as to provide high security and safety.
We only design and deliver certified products from authorities and compelling the standards of security. Our tyre killers are certified from ISO, additionally they are extra heavy duty, built completely of stain less steel.