Bollards – Mex Crash Rated
Mechatronix offers crash rated retractable fixed bollards based on the security requirements. They are robust in design, durable & flexible security solution with short operating time and shallow foundations. Quick, Easy to install & low in maintenance.
According to the international standards Mechatronix mex rated bollards are Certified & tested K-Rated. The K-Rated are tested and proven to stop 15000 lb. Truck with impact Rate at 30, 40, 50 MPH. The K-Ratings are K-4, K-8 & K-12. Endless Solution, Performance beyond the Standard.
• Aesthetically appealing cylindrical structure
• Deep foundation, concrete reinforcement
• Hydraulic/ Pneumatic both options available
• Applications in parking spaces, airports, high security building entrances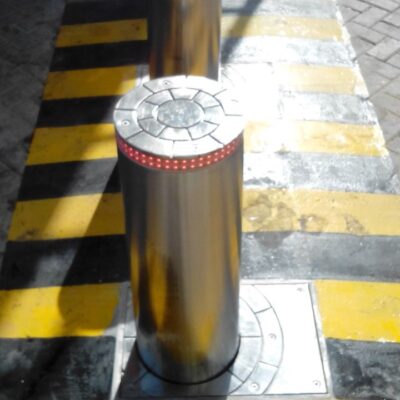 Product Description:
These are based on standard circular tube sections. The ideal solution for perimeter security and high traffic zones. Standard sizes are available for fixed and movable units.
The high impact are are crash rated and crafted from stainless steel with top led light increases the overall Aesthetics with maximum security.
The Crash rated bollards also prevent vehicles to strike against building and facilities. These are deployed to create the security zones. In case of a collision, they absorb the high impact.
Crash Rated Bollards:
The bollards are designed to protect High target areas to prevent high impact of Vehicle attack. Even the unrated cylinder bars have the stopping power to prevent the vehicle from entering into the perimeter.
Technical Specifications:
| | |
| --- | --- |
| Materials | 316L Grade Stainless steel |
| Power Requirements | 220 – 240 VAC – 50 Hz |
| Operation | Hydraulic or Pneumatic |
| Hydraulic Unit | Mex Hydraulic Unit – 5 HP Motor |
| Operating Speed | 3s (Adjustable) |
| Crash Rating | K-12, K-8, K-4 |
| Control Panel | PLC Based Control Unit |
| Working Humidity | 0% ~ 95% |
| Recommended Installation | Indoor & Outdoor |
| | |
Installation:
The installation of crash rated bollards requires a consideration of site. They can be installed on any site but for impact rating the crash rated bollards are considered to be installed at enough distance to ensure safety and damage reduction to the building or site.
Applications:
The bollards can be installed on the entrances, Parking lots, Lane delimiters, pedestrian zones and High Security zones in conjunction with Fixed and Crash Rated movable bollards. Mechatronix Standard bollards set is based on three or five bollards. Mostly designed for installation on commercial properties, Airports, governmental building, power houses, Military sites and high target security zones.
Mex bollards contain flexible steel structure & optimal stopping power. The installation is easier and less expensive.
Military & Government Installations
Commercial-sites & Storage Facilities
Corporate Security
Offices & Banks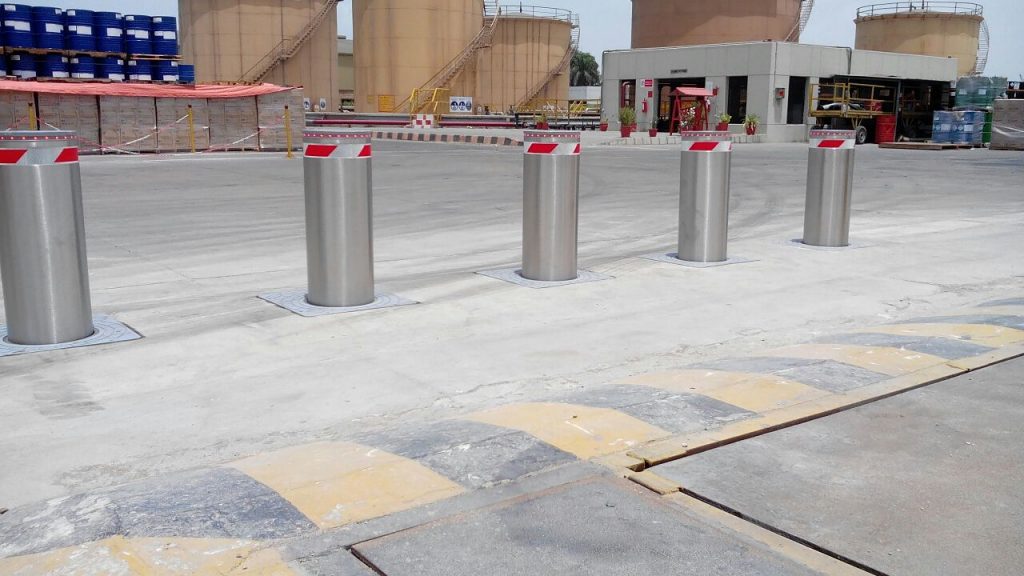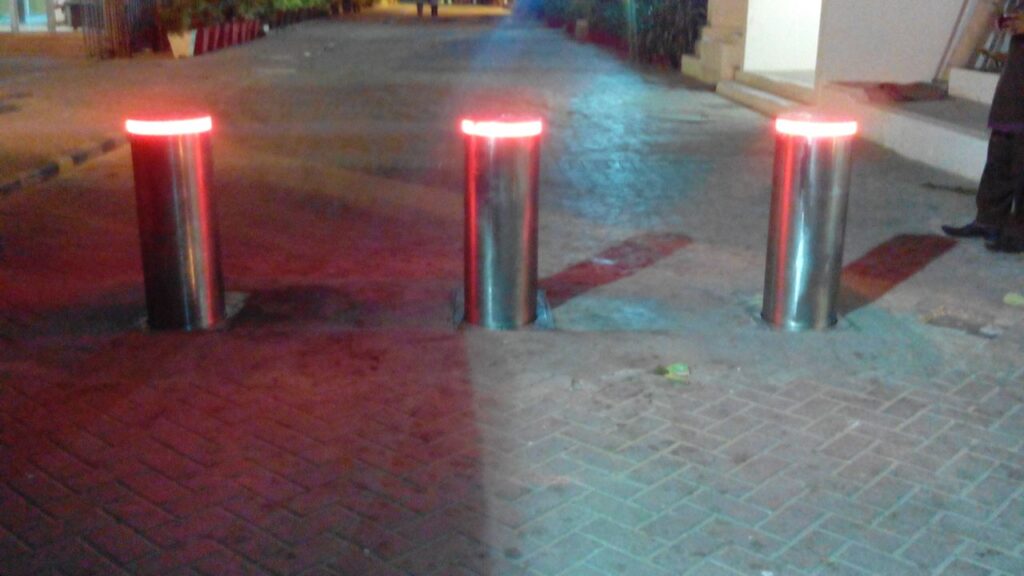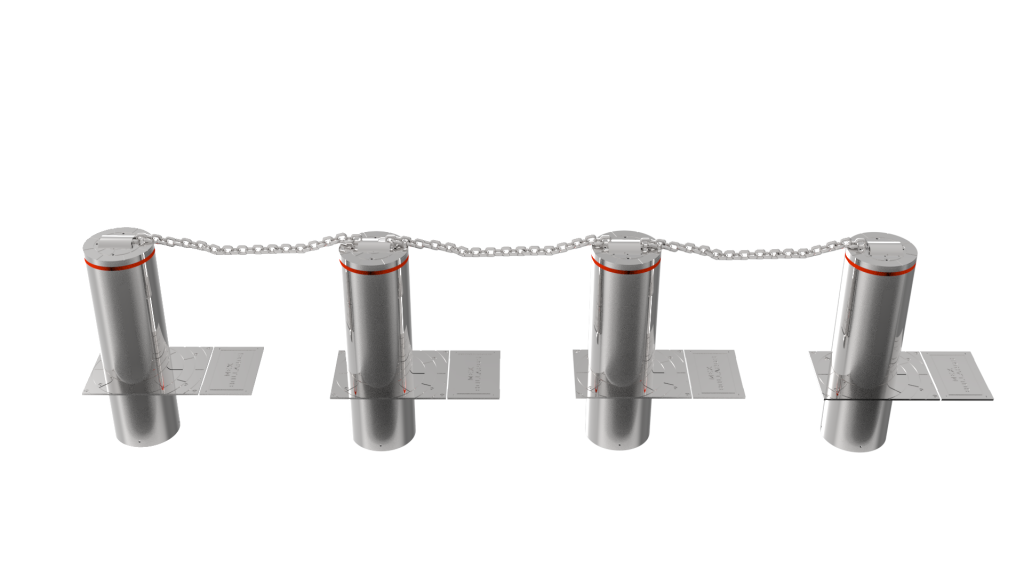 Mechatronix Bollards can be designed as hydraulic or pneumatic on the basis of surroundings, client requirements. In addition their size can be expanded or decreased as per requirements.
Our Bollards are operated automatically with the help of powerful electric motor appealing deep foundation and smooth movement. It is specially designed to cop up with parking, entrance, checking, space reservence, corporations and airports.
If electronic Bollards aren't water proof, it can be a mess or hitch when its rainy. We come up with complete solution of water proof Bollards in all over Pakistan to raise the standards of security and safety.