Mechatronix
Unveiling the Power of Bollards: Protecting Against Unauthorized Vehicle Access!
What is a bollard?
A bollard is a vertical post used as a visual indicator to control traffic and mark boundaries. It is a metal post designed to catch drivers' consideration to resist accidents in designated areas. These security bollards have been installed outside airports, parking areas, Government buildings, banks, malls, schools, universities, site perimeters, bike lanes, and other residential areas.
MEX have a short operating time and are easy to install. Mex-crash-rated bollards verified as international standards. The k-Ratings of k-4, K-8, and K-12 are robust in design and aesthetically appealing. They are known as road safety bollards because they are an absolute way to protect your property by standing physical barriers for vehicles. However, it might be an option to pile many rocks or cinder blocks in front of your property, but this is not the safe option you have. This security tool is not just offering protection but have movable kerb that can move and evade determined vehicles.
Kerbstone is an essential part of any business's security. A most common use is to stop any unwanted vehicle from your property so that it can save drivers and pedestrians. Bollard is available in two categories.
Retractable Bollard
Fixed bollard
Retractable:
A retractable bollard is known as a hydraulic bollard. An electric motor is used to get access control over the vehicle and allow only for a specific time or certain people. A hydraulic bollard is an innovative and attractive solution. It can neatly be down in-ground; once the receiver unlocks, the bollard will be in the same position once the vehicle gets access.
Most people use hydraulic bollards for simply unlocking, lifting, or passing over the vehicle with little or no effort. They offer owner's flexibility for site entrance where they want to stop the unauthorized car.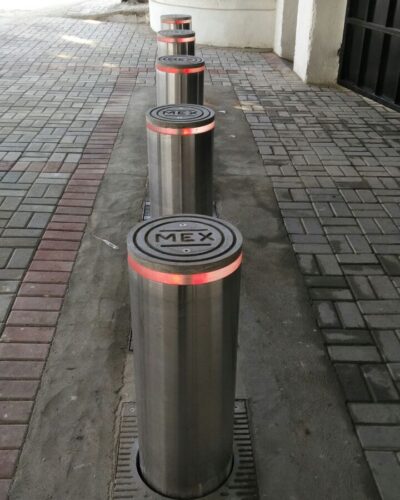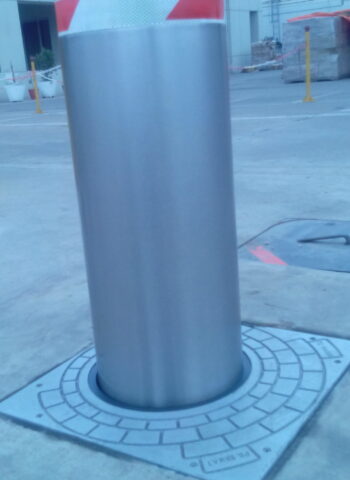 Fixed:
A fixed bollard is a road safety bollard that provides heavy-duty security in multi areas—for instance, parking lots, warehouses, storefronts, and many more. Parking bollards are fixed or mounted on the ground and are very suitable for those places where you want to protect that no vehicle gets access ever. They also create rooms for cars in parking lots.
Fixed bollards are often used to block traffic and govern pedestrian access flow. Driveway bollards are ideal for simple traffic control to the most brutal perimeter defense. Kerbstone does not need any security guard to guide drivers and pedestrians and can save several accidents as well.
Why Do We Use ?
Kerb blocks are an ideal barrier between pedestrians and roads. It provides a safe separation between vehicles and pedestrians along the road and other areas. Sometimes it happens when drivers are over speeding and can prevent accidents. Driveaway Bollard plays an immense role therein, protecting pedestrians and drivers as well. They are available in steel coated and with yellow colors that give the drivers bright signs that can notice barriers between the road and the footpath. There are several reasons for installing bollards from unwanted vehicle entrances, for instance:
Certify privacy for business owners
Increase awareness for drivers
Ensure pedestrian safety
Store front security
Parking guidance in garages
Building's protection
Traffic management
Provides aesthetic pleasure
Protection From Unwanted Vehicle Entrance:
Safety bollards are structured and used to restrict unauthorized vehicles' access control, and they are primarily in cylindrical shapes with flat caps. In electric operated, a kind of red light is installed for the night view so that they can be visible at night as well. Fixed one provide a constant barrier, while removable bollards permit authorized vehicles.
Concrete and steel are used for security purposes in Driveaway bollard; they are also available in groups and pairs. Road safety kerbs are specifically designed as per customers' desires and verified from K-Ratings.
Certify Privacy For Business Owners:
Kerb blocks play a crucial part in helping business owners' privacy and other people's. They ensure that people know that the particular area is under construction and members of the public are not allowed here. This certifies privacy for landowners and precludes trespassing into the exclusive area.
Increase Awareness For Drivers:
They are a crucial component of giving awareness to drivers since they help drivers in multiple ways. They help them to be safe from different hazards on the road. These threats include narrow streets, high curbs, footpaths, etc. Kerbstone often act as barriers between pedestrians-only zones and vehicles road. They also alert drivers who do not have any criminal intent and do not give entrance at unfitted for large vehicles since they might be likely to result in a dangerous accident.
Ensure Pedestrians' Safety:
Road safety bollards (fixed) certify drivers' safety and help in pedestrians' safety. They are highly in demand in the places like narrow streets, blind spots, busy street corners, crowded places, unpredictable street stops, etc. The main purpose is to create safe passage for pedestrians. People include older adults, young children, disabled people, and ladies. Although most often, they go unnoticed. Kerbstone also indicates areas within a city that are best to walk in late at night. Without these Kerb blocks, people are at a higher risk of multiple danger hazards.
Shopfront Security:
They are also helpful in shop front to smash and grab. These driveway's allow personal access to a shop and restrict unauthorized vehicles from the entrance—Security bollards secure space between drivers who hope to trespass or burglary in a building. Drivers cannot purposely get access into the shop/office/business center. Bollards also prevent drivers from accidentally entrance into the shop and can cause substantial damage. They construct high-security areas against terrorist attacks.
Parking Guidance:
The most important use of a parking bollards is to guide parking areas. It create a room for vehicles, and without any guard, drivers automatically get the idea of where they have to park their automobiles. If the building is large, you will likely need driveway barriers for guidance.
Traffic Management:
Electric bollards help in management broadly; they can be supportive as red and green traffic indicators to instruct drivers whether they can pass through the gate or not. They are mounted on the ground surface on the approach or exit of either automobile. When organizers allow them to go, bollards will automatically go down to the ground, and the vehicle can move safely through the system. The control of the unwanted vehicle will ultimately be in the owner's access.
Building's Protection:
Government buildings require a high level of protection. Hydraulic and fixed ones play an immense role in the purpose. Government places included courthouses, fire and emergency access lanes, libraries, schools, and police stations. K-rated are the perfect solution when installed around the building or in busy places, as they are made for free-flowing traffic and allow pedestrians to walk through.
Provide Aesthetic Pleasure:
Bollards provide security with aesthetic pleasure. Primarily Kerbstones are installed to increase security but can also be used as design features. Driveaway's are available in various patterns as per the architectural styles of buildings. Some of them provide protection but do not provide aesthetic looks that can even have a negative impact on the building. That's why it is essential to choose Kerb blocks as per architectural view.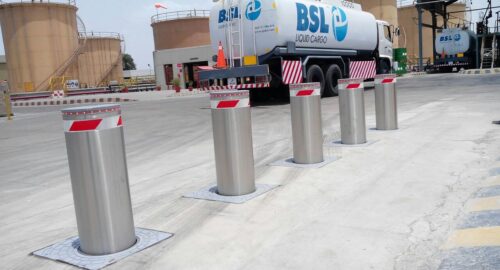 Identify Suitable Solution Or Reach Out For Guidance:
As we have discussed, several driveway bollard features help protect unwanted vehicle entrances from buildings. They are not just valuable for buildings but pedestrians as well. Kerb blocks help in traffic management, ensure pedestrians' safety and create a space between roads and pathways. We have discussed the multiple advantages of Kerbstone bollards.
If you are in search os this safety tool, choose the best quality of Kerbstone for your organization. Mechatronix is one of the leading firms in Pakistan that offers high-level security and provides automation. The firm is famous for its quality and accuracy, and durability. For more information, please reach out without any hesitation.