Mechatronix
Physical Access Control System – Working, Importance & Benefits.
The physical access control system is created to prevent unauthorized people from entering a physical space and allow only those authorized to enter.
It chiefly refers to the method of physical barriers which work in grouping with authority barriers and authorization to allow only known people in and keep inappropriate people out. Consider an example of an office, where you see a sign on a door stating "Only employees enter this point" slogan explains the restrictions. If an ACS is inserted, it will allow only those people from the gate who would have cards to pass through.
Working :
The PACS identifies the user by various login credentials, including username, passwords, RFID identification, biometric scans, and security tokens. Some organizations use multiple methods of recognition. For this purpose, they acquire the MFA method.
If the user identifies by the machines and passes the level of requirements, it will authorize the person to the entrance. Otherwise, the person will be stopped at the gate.
There are three main types of access control systems, and companies choose the method based on their own need. The types of ACS are as follows:
Mandatory access control (MAC): Only the owner can manage access control in compulsory access management. End-user has no control over any privileges. We have seen these models in restricted areas or high alert areas like military or government offices.
Discretionary access control (DAC): In discretionary access control, the organization's owner specifies users who can access or who cannot. For this reason, they set some of the policies in the system.
Role-based access control (RBAC): Role-based ACS is used to confine system access for approved users. It is a tactic to implement necessary measures.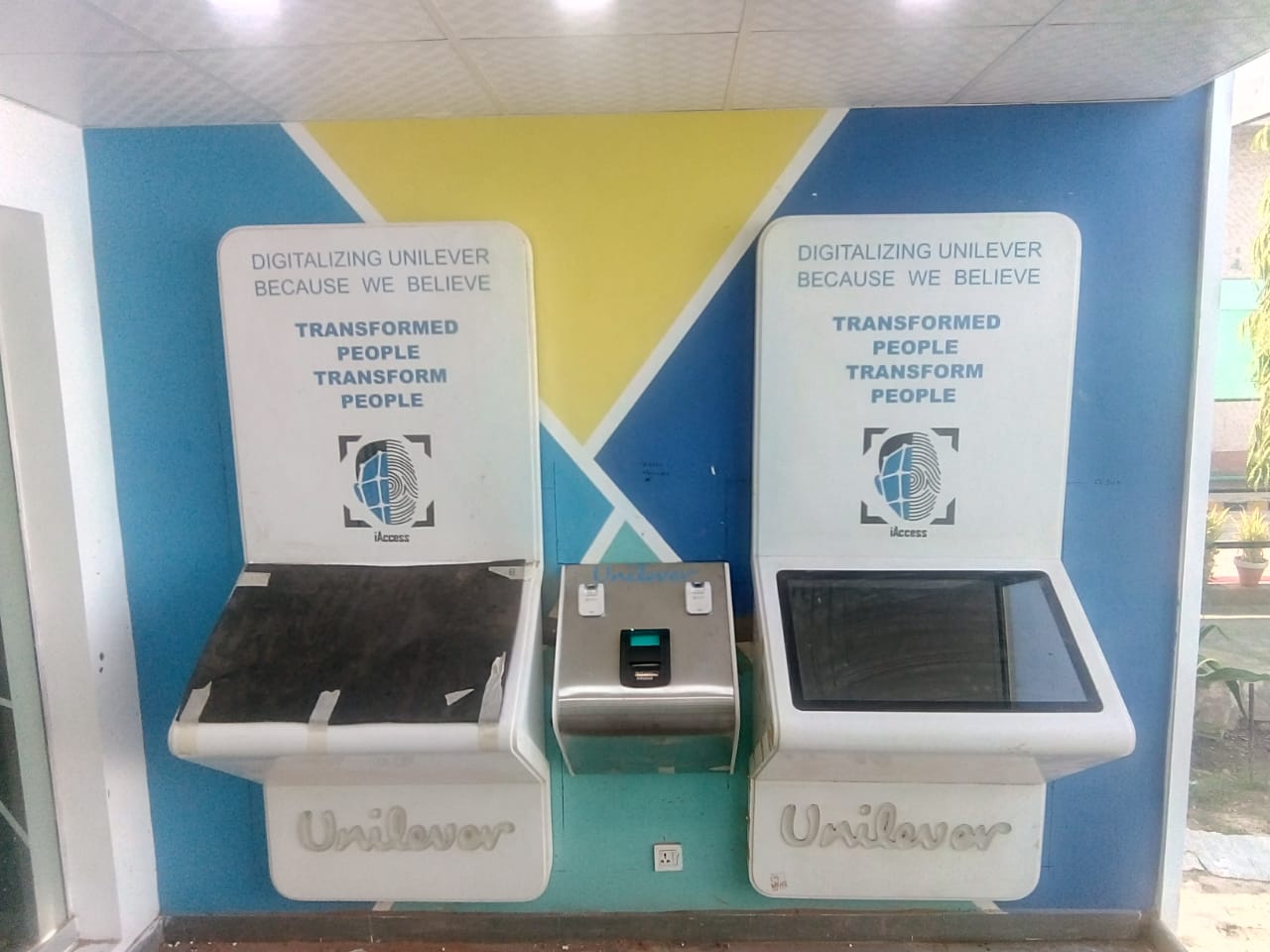 The office access control system in Pakistan has become the priority of today's generation as it keeps offices and organizations safe from threats. Security promotes situational consciousness and maintains balance. Because of security, individuals often become satisfied and avoid the unusual behavior of civilians, staff, and others around them.
Main Features of ACS:
Security is an enduring activity since it guides a positive and proactive culture. For this reason, the physical access control system helps us provide security to an organization and save data for later use. As technology is rising day by day, crimes have also become the talk of the town. ACS is a digitally secured system of the modern era. Certain features of ACS can help you to understand its importance and the reason for utilizing: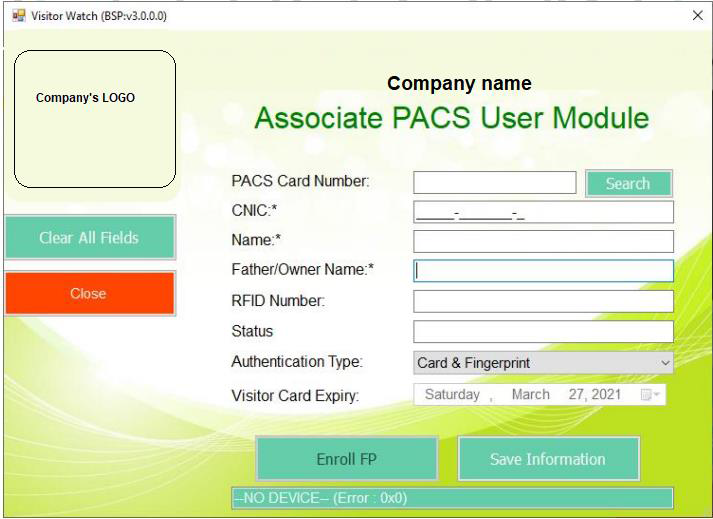 Management:
If you are running an organization on a large scale, you will face difficulties effectively managing office activities. One of the challenges is to run floor management, e.g., employees shift timing, daily reports, and attrition. At that stage, you would require an access control management system. ACS has a biometric system, RFID control, and door access system.
A biometric ACS is a technological system that records information by fingerprints, RFID (radio-frequency identification system) scanner recognizes locations and identification of a person's card, and an access control door system provides an unauthorized individual system.
Flexibility:
Everybody needs a flexible, secure system for their organization. The management system is entirely flexible, you can change cardholder records and add and delete information fields as per requirements. For instance, If the person leaves the company, his record can quickly be deleted from storage, and he will not be able to enter the company again.
Easy To Use:
We have seen some systems that are very difficult to use. We recommend you use ACS as they are very reliable and flexible in use. Their interface introduces imported biometric devices, motorized with their developed Visitor Management System (VMS), with in-house made-up turnstiles and barrier-gates to design ACS.
Mechatronix provides you PACS services in multiple ways. It includes official identification, authentication, entrance approval, and records of entities through login permits, including passwords, personal identification numbers, biometric scanners, and physical or electronic keys.
Backup Or Reschedule:
If you are choosing any system, undoubtedly, you will need a backup feature in it so that you can recover data at any time. PACS has the ability to reschedule or can back up the data very frequently. This feature made it more useful in management services.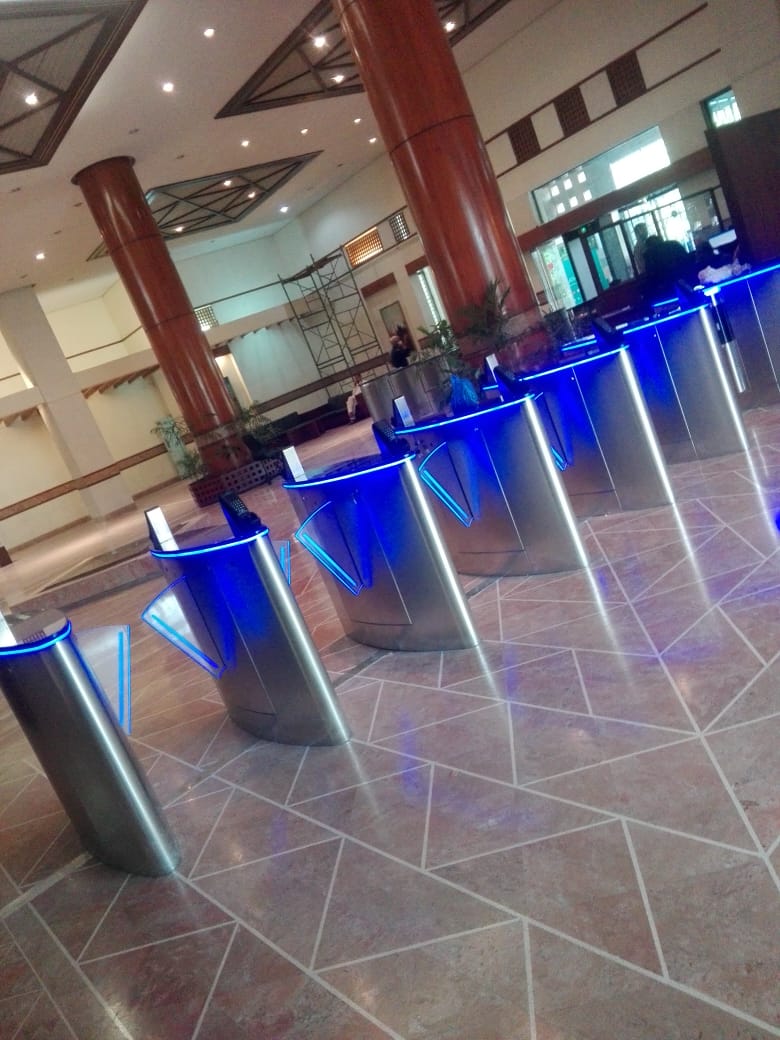 Importance Of Having In:
The access control system is more in demand due to modern technology nowadays. As we have discussed, the use of ACS. It ensures that no unauthorized individual can be allowed from the entrance. For this reason, in the present day, companies want comprehensive control over who gets to pass through their doors, whereas also having a way to keep the path and cope with overall control.
At offices protects your profits by keeping profit-generating apparatus secure. Using physical access control services delivers expedient and quick grant for approved personnel and refutes entrance to unauthorized persons. It will also condense the cost of dealing with geo-diverse remote sites, allowing you to view and manage remotely from a virtual terminal.
Since these entry systems aim to manage who can access a rental property, apartment building, condo building, commercial gym, office building, etc., it is typically done by assigning specific access levels to tenants, employees, freelancers, and members. Although authorized individuals may use their mobile access to get through the main security door, not everyone can access specific areas containing confidential or secure data.
Now that you have learned the working process, features, and importance of PACS, let's move to its benefits.
If you haven't chosen any access system yet, here are some reasons to reach for Mechatronix reliable and proven ACS:
Security Maintenance:
Physical access control system in Pakistan is high in demand as they can maintain the security of any building or an organization. At offices and organizations it can restrict entrance to a building, sensitive areas, and front or back doors. Due to this security maintenance, a person can only get way in with the proper credentials. It comes in various forms like RFID cards, smartphones, or biometric access control systems. Security maintenance is the primary reason for the PACS.
Keyless security:
One of the ACS services includes its keyless security. It means that you do not have to change locks at your locations. If a key-card is ever lost, a new card will be issued, and previous information on the card will be immediately removed. If any staff member leaves your organization, their entrance rights can be removed within a few seconds, and he will be unauthorized for a company. Since a key-card can't be easily duplicated, this will significantly lower your risk.
With an effective access control door system, your only key or pass code allows go through to every door you need to go through, so there's no chance of forgetting the key for a particular entry. If you get to a site where you need access and the system does not recognize you, a network operator can instantly add you to the list.
Maintain Electronic logs:
The critical system works all the time, so it would be challenging to maintain security from threats. Sometimes you need to restrict grant time for entering people, and traditional keys will not benefit you there. One of the benefits of an ingress system is it can record who comes and leave your sites for later evaluation. Key can be an invaluable tool when examining damage or burglary or internally tracking reply times or technical activities.
Participate with your current network:
You can integrate your management systems with it, for instance, receiving building alarms on the same screen. All of your other network devices and leveraging current monitoring tool investments while dodging the installation of expensive new transports—a single point of contact with only one retailer. You can manage the whole system with a central point remotely.
Monitor activities:
Remote approach makes your work easier and more flexible. Guards can monitor the activities of incoming and outgoing employees, vendors, and contractors. With the timing of their entrances and the work time, members on duty can record all the data into a system, and HR departments will recheck the needed data. RFID system helps the organization to hold information of each person or can be provided the new card to company's employee, through which they can monitor their activities.
Sensitive data secured:
As we know, sensitive data is essential for any country's security. To secure your data, a user must integrate a system where they can protect data crucially. It controls the entry of authorized and unauthorized persons; the user can customize data and allow only legal persons by the biometric access control system or RFID access control from entrances. It keeps unwanted visitors out of the organization and enhances security for each personnel.
Keeping track of entry or exit personnel:
The record of all personnel or employees is secured in the ACS. For this reason, whenever the employee will pass the entrance from the access control door system, the ACS will track their entry or exit timing, and it can record all of the data into the system. Later on, you don't need to record the data into a register like traditional record methods.
Attendance management:
If the organization is relay on a big scale, it is tough to manage records of every personnel. It could later damage the company or personnel since the system services track employees' entry or exit timing. It also helps to record it. In that way, you can manage the attendance of each person. Attendance management in huge organizations is challenging for one person, but as the technology is grooming day by day, it is effortless to manage attendance for a machine.
Technology has helped embrace companies and maintain operations to keep customers serviced for decades. Almost every business organization has to rapidly implement new systems and solutions to overcome immediate challenges. All of the benefits, as mentioned earlier, will help you understand the importance and benefits of this automation technology.
The services help us in every aspect. However, it's about the management of a company or person, security, or monitory activities of personnel. You could have complete control of a company. If you want to link your company with modern automation technology, the ACS is a complete package for you.
Contact us for more information!
For any query or assistance feet free to reach us here..!