Mechatronix
Boom Barriers Protect Your Site Or Community Before Entrance Gate!
A boom barrier is a horizontal gate that allows pedestrian or vehicular access. The tip of the boom barrier rises for authorized persons in the vertical arc, and it goes closer after the entrance. Boom gates are usually found at parking areas, malls, toll gates, military offices, airports, and residential complexes at their entry and exit points.
In today's world, everybody wants security as their priority. Suppose we observe one society or a community. In that case, it's tough to maintain safety for 2 or 3 security guards on their feet and alert 24/7. So it is better to keep management and security under the lens of the main gate. Technology has given us significant ways to secure entry or exit points.
Boom barrier gates are very reliable and provide instant privacy from incoming illegal vehicles. It also helps to control traffic flow with multiple features. For instance, it's RFID (Radio-frequency identification), automated and hydraulic system. Boom barrier gates are further divided into several types based on their features. For instance:
Crash rated single boom
Crash rated double boom
Crash rated delta boom
Manual boom barrier
Crash-rated single boom barriers are hydraulic operational and designed for reckless fluid movements. They are available with multiple accessories like LED lights, an inbuilt control unit, and other connections to secure your apartments.
The double boom barrier's heavy-duty mechanism provides maximum security. Light weight booms are available with crash-rated k-4, k-8, and k-12. They are accessible with various features, including access readers, inductive loop detectors, manual pushbuttons, signal lights, and interlocking operations.
The Delta boom barrier is the most substantial barrier operated with a hydraulic system and different electrical equipment, specifically designed for heavy security areas or sensitive sites, such as police stations, universities, ports or governmental buildings, etc.
A manual boom barrier is the most common barrier designed to operate manually. These stopping barriers are installed at places with no electricity or frequent power failures because they don't need much electricity.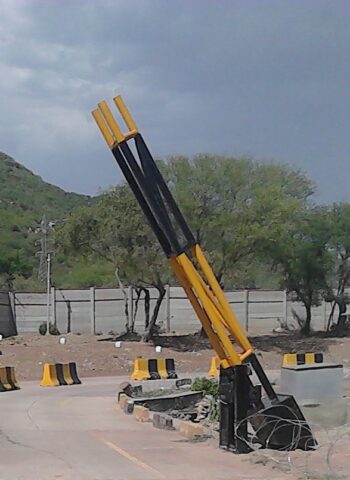 Functioning:
Stopping barriers are affiliated with one long arm pivoted at a fixed point. It is connected with an AC motor, balancing spring, gearbox, and plunger. The AC motor is powerful and helps lift the fitted barrier arm, which moves in the vertical direction. When the power supply is given to the motor, gearbox is rotated, which drives the offset channels from horizontal to vertical positions & inversely. Light weight Booms have often combined either end to end or offset suitably to block traffic in equal directions. Some boom gates also come in a couple of arms that hang from 300 to 400 mm below the upper arm.
In the following section, we discuss the several benefits of automatic boom barriers. If you are planning to install some security equipment outside your building, you can read this post and find all the reasons to do so without any doubt.
How do barriers help in protection?
Technology is increasing rapidly because of its services. It is unbelievable how technology has positively impacted our lives each new day. Automatic boom barriers are a typical example of automation technology. Automatic barriers provide a transitory barrier between the detector and the entry point. It can be operated through advanced technology elements like RFID tags, Remote Control, Push buttons, loop detectors, etc., which helps in protection in several ways. For instance:
Legal Entries:
Once automatic booms are installed, only approved or legal vehicles can get access. Society can provide RFID cards to their members for allowing in the building. Without cards or identification, no person can allow entrance to the gate. This feature makes boom gate barriers an effective tool for protection.
Stopping barriers affords immediate privacy by restricting access to unauthorized vehicles. Whether you want to prevent intruding and theft or defend intellectual property and trade mysteries in your commercial business, automatic boom barriers are the perfect solution.
Stress-free monitoring:
Boom gates are automated. That's why it is a stress-free and effortless task for hosts. Communities' vehicles are pre-approved before entering society. The control buttons of automatic boom barriers can be installed inside the house. You can also control the access via innovative digital hardware, such as fingerprint scanners, palm scanners, retina scanners, etc. You can control the gate without much involvement.
Least human interaction:
One more benefit of light weight booms is the minor human intervention. Especially during a pandemic situation contactless approach was mandatory. The system can automatically collect all vehicle details digitally and approve access to the gate. The whole thing, from entering vehicle details to its endorsement, is all done and stored in secured digital software and guarantees significantly less contact between staff and guests.
Authorized access control:
Stopping barriers helps in access control. No matter the type of place, it allows only authorized vehicles. It gives an option of security cameras or RFID systems so that community can monitor their known people. When the stopping barrier stops the car, it will provide time to guard and check the entire vehicle or a driver. You can also get a log system that helps record entries or exits of automobiles to sustain authorized access passage.
Efficient use of space:
One of the utmost economic use of space is the boom barrier gate. Stopping barriers requires only a small space for installation than the sliding or swinging gates and demand the very least amount of vertical space to swing upwards. Boom gate barriers allow all types and sizes of vehicles passage, and making them all in one solution.
Adjusting the traffic flow:
There are communities where many rushes of automobiles come and go daily. Small spaces can lead to jams and other threat problems. However, stopping barriers helps to adjust traffic flow very fluently. They are much in need the places like busy shopping center parks and limited parking spaces. Light weight booms allow adjustment over the extent of vehicles that can be on a property. Adjustment is the most crucial point of saving buildings from threats and accidents. That's why it is essential to use an alteration tool.
Power failures do not affect:
Crash-rated barriers are also manually operated, allowing you to keep the passage of automobiles in case of power failures. Suppose the they are driven by electricity. In that case, it can cause problems with power failures and can be a headache for staff. So, in that case, floating boom barriers can allow solving power failure issues.
Most minor maintenance and money saving:
As there are a lot of benefits of booms, their maintenance also helps us to attract and do not need to invest much money in its preservation. It will provide you with comprehensive life security. Moreover, they are also very cost-effective.
For larger societies like parks or shopping centers, floating boom barriers are convenient for controlling automobile movements. In addition, the inclusive cost is also insignificant if you see it in the long run. Furthermore, you don't need to hire multiple guards 24/7 at entry/exit points. You can control the gate by sitting at your home or in-room by hiring one person. In this way, you can also save your money effectively.
Flexibility:
Stopping barriers is very flexible because it can suit any individual needs. Therefore, not just public parks or shopping centers can benefit from them. Still, many businesses can easily allow or deny access to their property. Consequently, crash-rated barriers manufacturers in Pakistan fulfill every need for business purposes with fool-proof security and multiple accessories.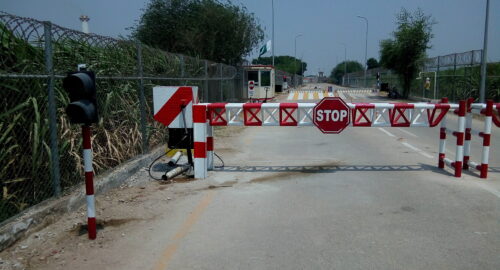 Looking To Install A Boom?
For many communities, security and privacy are of utmost priority. For this reason, Mechatronix boom barrier manufacturer in Pakistan promotes automated boom barriers to increase safety and make Pakistan a safe country. In this case, we plays an immense role by providing fool-proof security to our citizens. They are easy to install and help to increase instant security and privacy. We provide multiple features of automatic operations like loop detectors, traffic signal lights, indication lights, etc., that will allow only registered vehicles to pass through.
In contrast, visitor vehicles must be approved manually. Boom barriers help in monitoring vehicle management with ease at nominal cost. If you still have some queries, don't hesitate to contact us.