Mechatronix
What's Special In Automatic Light Weight Boom Barriers?
Do you ever wonder how that smooth thing controls traffic at different checkpoints? We call them automatic boom barriers. They are unsung heroes of traffic control. They got attention very soon and have become prevalent for society.
Innovative integration of cutting edge sensors and controlled mechanisms ensures absolute security. Such modern features make these barriers prevalent. They are suitable for every hotel and university to commercial buildings. Moreover, they can manage and track every rush area, especially parking and parks.
Key Features of Automatic Boom Gates:
People know boom barriers for their excellent role in access control security. The wide range of advanced features makes them imperative in various things. These features enhance their functionality, traffic management and security. Please have a look…
This light vehicle barrier works using sensors and cameras. The sensors detect nearby vehicles and raise the barrier arm for authorized vehicles. This setup cuts down on the need for people to control it, making traffic smoother and safer. It means busy areas have cars moving easily, making travel quicker for everyone.
Lightweight booms can also be used with various access control systems to enable automatic operations. After verifying a visitor, personnel do not need to use a manual system. The system will open the barrier and allow a person outside.
Security staff can track and manage entry by using up-to-date data to reduce potential risks. As it is flexible in use, it has no high science that is difficult to understand for personnel.
This smart system makes places safer by stopping unauthorized vehicles, reducing security risks. It needs low maintenance and easy installation. Yet, the person must know its functions and capability completely.
 Another cool thing about barricades is how strong they are built. They're made with robust stuff like solid steel to handle bad weather and people trying to mess with them. They are tough, preventing break-ins and damage, ideal for places requiring strong security. The operation speed of lightweight booms is high. The barricade takes 4 to 5 seconds to operate and return to its original position. The length size can be chosen as per site requirements. But, the standard height is 16ft.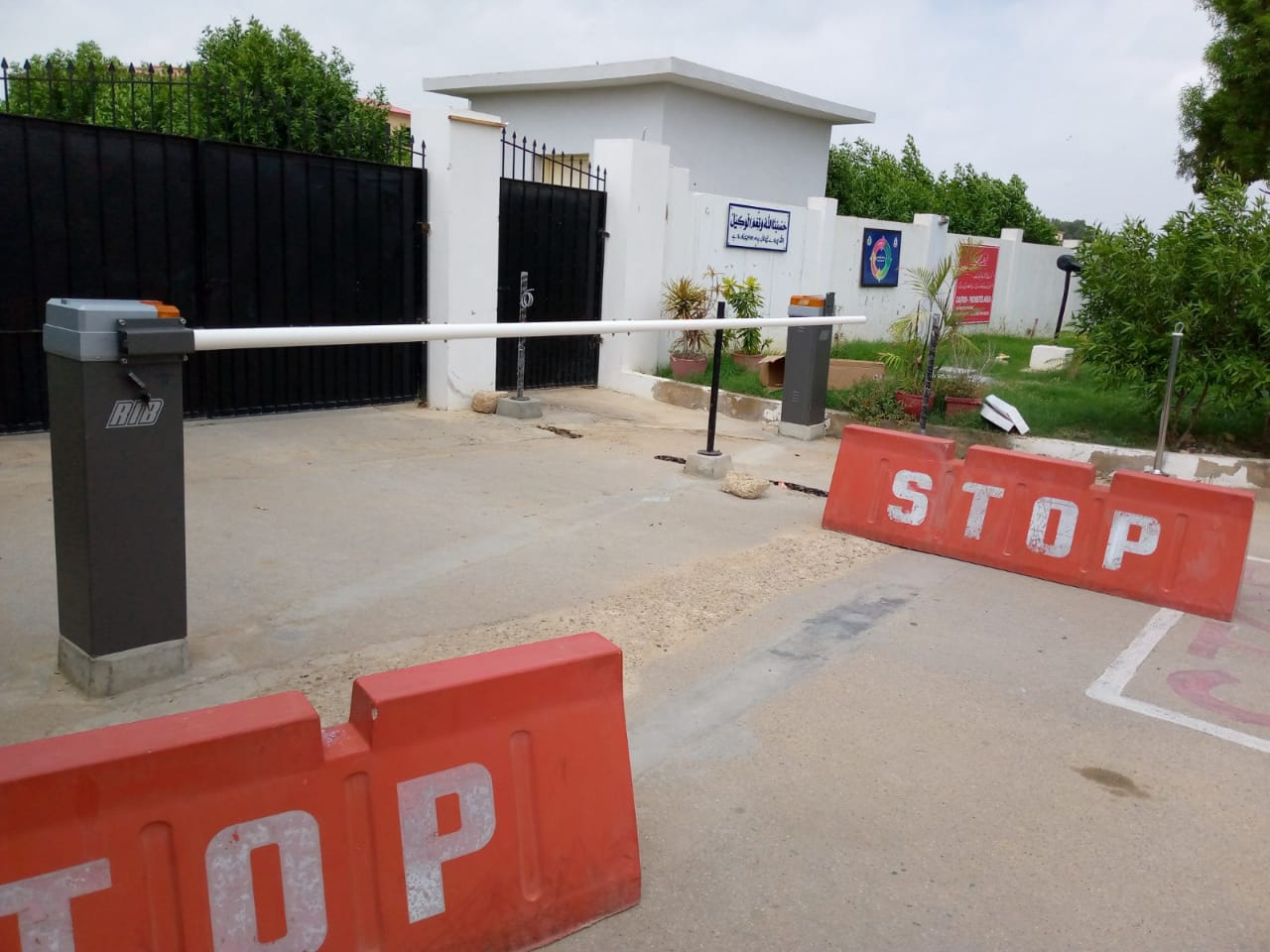 It has an AC motor, gearbox, locking plunger and a balancing spring. The AC motor is solid and robust to lift the installed barrier arm, moving in the vertical direction.
Since light vehicle barrier stays outside, they must be corrosion-resistant. These are supposed to be sturdy but, at the same time, should have smooth functioning. Boom gates also should be made of aluminium with a waterproof coating material. Corrosion resistance is an essential feature of these gates.
After installation, the barrier needs little human intervention. You only need to hire a few personnel for security checks and manage data 24/7. Boom's mechanical system can handle many functions. You can customize them by choosing a material based on the purpose of installation. They also need a small space for fitting.
An optical beam sensor measures automation to avoid the threat of significant electrocution. You can connect other accessories—like safety loop detectors, traffic signal lights, and sign lights—with a barrier. Some come with a push-button, and others come with a remote control. Both systems are effective in parking and traffic management and are reliable at many locations.
In summary, using automatic boom barriers in Pakistan is a big move toward modernising security and traffic control. These barriers work smoothly with fancy sensors and cameras, making cars move in and out faster. They're not just for traffic – they also stop the wrong cars from getting in, making things safer. Pakistan aims to improve technology. They use these barriers to prioritize efficiency and safety.
You can find out this innovative solution at Mechatronix. Our security automation technology firm in Pakistan will provide the inventions you need. You will be further guided if interested in such an automatic product.
You can also choose other booms, such as crash-rated single, double, and Delta booms, as well as manual and lightweight ones.
How Automatic Boom is Different from Manual :
Manual boom barriers can be easily operated with hand control and are more eco-friendly in some places; however, it needs to have the senses to judge an inappropriate activity. Moreover, manual barriers do not require electricity to operate. They are suitable at temporary road closures or construction sites or where you do not have to install them permanently.
While on the other hand, automatic ones give you significant reasons to turn your ancient barrier system completely automated. A considerable advantage of this way of terrain monitoring is that the automatic gate is equipped with sonar detection sensors and a self-contained access control system. They are not just efficient but intelligent as well. They are faster as they can be operated through various technologies, such as push buttons, remote control, loop detectors, third-party control devices and op-to-electronic sensors. A light vehicle barrier is intended to provide access but has no crash rating facility. For in depth details you can follow our blog on manual vs automatic boom barriers.
Where Will I Find such Barriers?
Mechatronix is a growing firm in Pakistan in security automation technology.  You will be further guided if you are interested in such an automatic product.
Other booms, like crash-rated single boom, crash-rated double boom, crash-rated Delta boom, and manual and lightweight booms, are also available. For further details, don't hesitate to  Contact Us!