Mechatronix
What's Special In Automatic Light Weight Boom Barriers!
Automatic boom barriers play an important role in security and safety. It is now necessary for a rapidly changing scenario. As managing locations with heavy traffic and continuous entry and exit visitors is challenging. That's why it is essential to have an advanced automatic system. The mechanical advance system has now become the need of the hour.
Central gate security must be the top priority at any location. We are blessed to have advanced technologies for managing our traffic areas. A lightweight boom barrier is one of the most advanced security tools that help us drive traffic.
In the following blog, we will discuss lightweight booms, their key features and why you must have chosen an automated boom barrier over a manual system. You must know reliable mechanical crashes if you plan to install boom barriers over specific cities for security and safety purposes.
Lightweight Boom Barriers:
The lightweight boom barrier is a bar gate chiefly located at entrances to stop vehicles. It manages the pedestrian and vehicle entries automatically. These gates are horizontal in shape and has a PLC control unit. The PLC control unit continuously monitors the state of input devices and determines a routine program to control the form of the bar.
You may have seen such automatic boom barriers at parking areas, toll plazas, and airport entry and exit. Moreover, any organizations that have more than 100 complexes can also insert them at society's gates. The contact-less approach makes this tool more advance, as you can store all the details in the system for later use.
Why Automatic Boom Barriers Are Prevalent:
Automatic boom gates are prevalent nowadays. Its popularity is due to numerous benefits, features and an easy management system. They are suitable for a variety of properties. For instance, hotels, shopping centers, universities, industrial sites, residential sites, commercial buildings and parking areas. Light vehicle barrier enhances the effectiveness of parking management and monitoring of overall footfalls. Moreover, they are easy to operate and maintain compared to the manual boom barriers, making them a secure solution for streamlining traffic flow, especially in a place with a heavy flow of motors.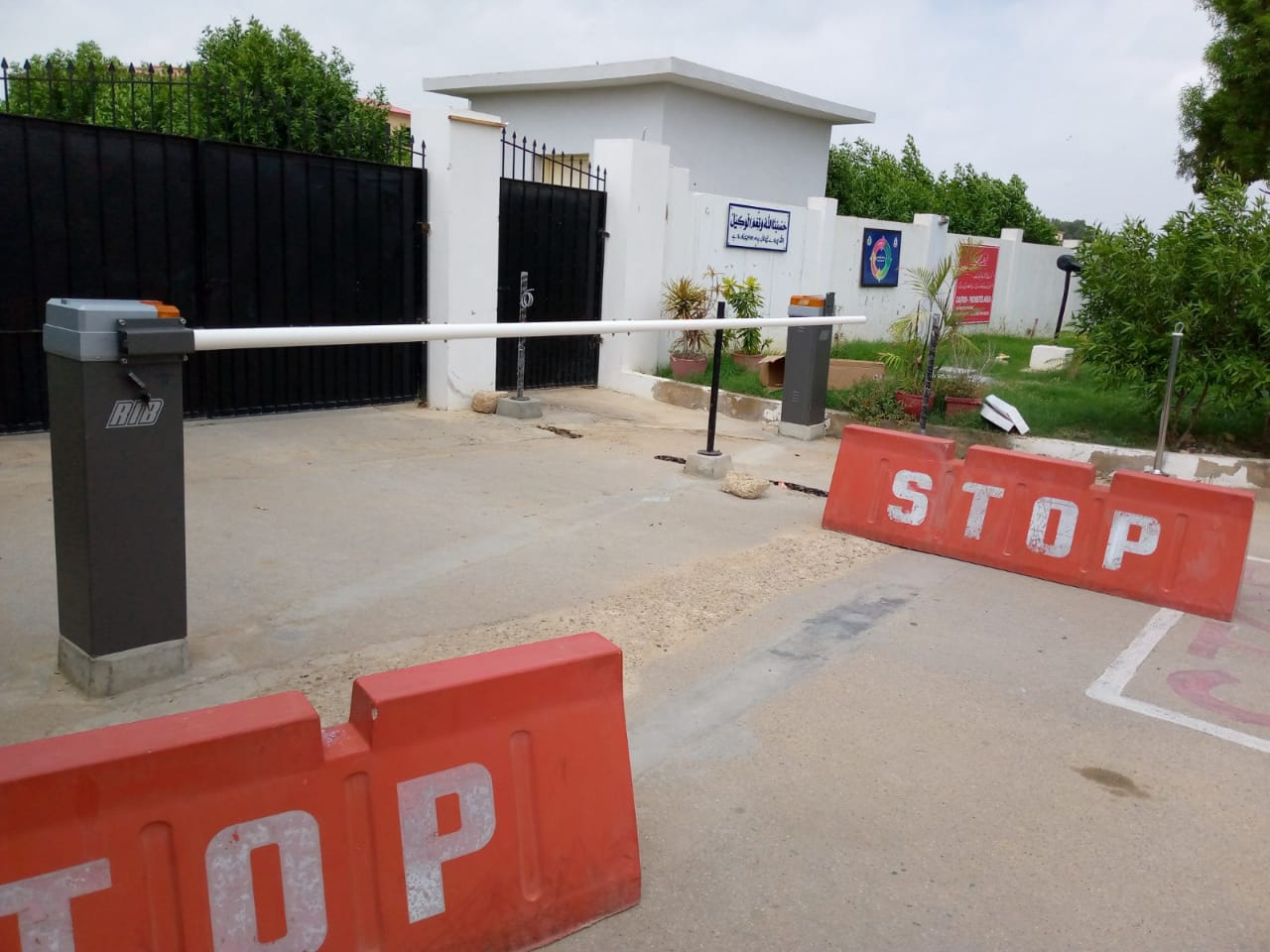 Key Features of Automatic Boom Gates:
Certain features listed below will explain its importance at entrances and tell you what makes this tool more consistent than any other device. Let's discuss some of them.
– The lightweight booms have a wide range of access control systems for automatic operations. Personnel do not need to use a manual system after verifying a visitor, as the system will automatically open the bar of the barrier and will allow a person outside.
– It is flexible in use. It has no high science that is difficult to understand for personnel.
– Light vehicle barrier is wholly customized and can integrate with a wide range of access control systems such as RFID or biometrics.
– It needs low maintenance and easy installation. However, the person must know its functions and capability completely.
– The operation speed of lightweight booms is high. It takes a maximum of 4 to 5 seconds to operate and to turn back to its original position after access.
– The length size can be chosen as per site requirements. However, the standard size is 16ft.
– The reliable feature of lightweight booms is their weatherproof capability. Electric and electronic components cannot be affected by weather changes.
– It has an AC motor, gearbox, locking plunger and a balancing spring. The AC motor is solid and powerful to lift the installed barrier arm, moving in the vertical direction.
– Since light vehicle barrier mostly stays outside so they must be corrosion-resistant. These are supposed to be sturdy but, at the same time, should have smooth functioning. Boom gates also should be made of aluminium with a waterproof coating material. Corrosion resistance is an essential feature of these gates.
– Barriers are supposed to be sturdy but have a smooth and efficient working process that can increase their popularity.
– After installation, the barrier needs little human intervention. You only need to hire a few personnel for security checks and manage data 24/7. Boom's mechanical system can handle multiple functions effortlessly.
– Booms are entirely customized, and you can choose a material according to the purpose of installation and need a tiny place for fitting.
– An optical beam sensor measures automation to avoid the threat of significant electrocution. Other accessories like Safety loop detectors, traffic signal lights and Indication lights can also be integrated with a barrier.
– Some of them come with a push-button, and the others come with remote control. Both systems are effective in parking and traffic management and are reliable at multiple locations.
How Automatic Boom is Different from Manual :
Manual boom barriers can be easily operated with hand control and are more eco-friendly in some places; however, it needs to have the senses to judge an inappropriate activity. Moreover, manual barriers do not require electricity to operate. They are suitable at temporary road closures or construction sites or where you do not have to install them permanently.
While on the other hand, automatic ones give you significant reasons to turn your ancient barrier system completely automated. A considerable advantage of this way of terrain monitoring is that the automatic gate is equipped with sonar detection sensors and a self-contained access control system. They are not just efficient but intelligent as well. They are faster as they can be operated through various technologies, such as push buttons, remote control, loop detectors, third-party control devices and optoelectronic sensors. A light vehicle barrier is intended to provide access but has no crash rating facility. For in depth details you can follow our blog on manual vs automatic boom barriers.
Where Will I Find such Barriers?
Mechatronix is a growing firm in Pakistan in security automation technology.  You will be further guided if you are interested in such an automatic product.
Other booms, like crash-rated single boom, crash-rated double boom, crash-rated Delta boom, and manual and lightweight booms, are also available. For further details, don't hesitate to contact us.
Consultation is 100% free of cost.
For any queries, contact our team of experts. We will solve your questions in every possible way.
For any query or assistance feet free to reach us here..!